Release of PLATO Version 6.2
Release of PLATO Version 6.2
3rd Gen Array Production Logging Tools in PLATO-AT
PLATO-AT is now fully compatible with 3rd generation Array Production Logging Tools (PLT). Enjoy the outcome of ISP's latest R&D enhancements through an upgraded AT module tailored to handle 3rd Gen Array PLT.
From dynamic probe configuration to advanced well geometry integration, the latest AT module accurately models all probes positions and can combine multiple Array PLT suites for more accurate results.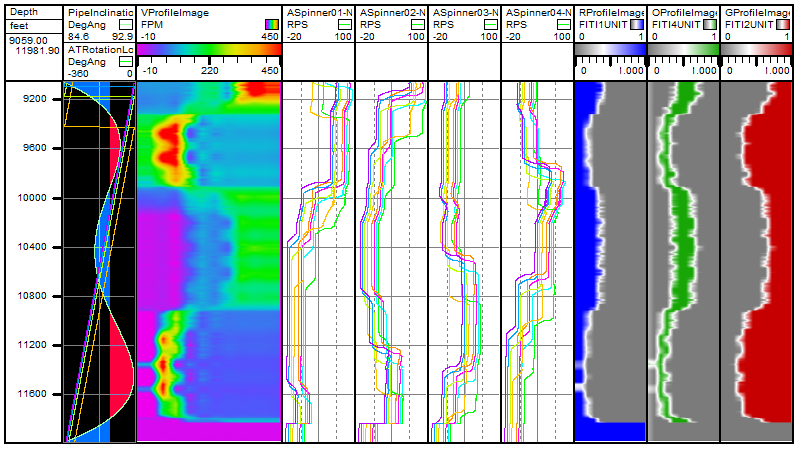 Modular Array PLT geometry
PLATO-AT now features an extended variety of sensors and can accommodate any custom combination of probes for an accurate analysis that includes all the data. With 3rd Gen Array PLT, such as the FAST from Openfield Technology and the AccuPhase PAI from Baker Hughes, sensors can be mixed and matched to manage every well configuration and condition.
PLATO-AT includes precise probe position calculations which have been customized to fit any geometry available in the 3rd Gen Array PLT. As a result, PLATO-AT can accurately model any version of the FAST tool from its 8-sensors single tool configuration to its most complex 16-sensors version. PLATO-AT is also designed to accommodate dual tool configurations.
Extended sensor capabilities
PLATO-AT features an extended range of supported sensors including the latest sensors from Openfield Technology: the tri-phasic optical phase identification probes and the Doppler flowmeter.
The tri-phasic optical probe provides holdups and bubble counts for oil, gas, and water. Thanks to its statistical model, PLATO-AT can combine all the output of the tri-phasic optical probe together and with additional holdup measurements from multiple technologies. PLATO-AT also calibrates Doppler flowmeter measurements as an alternative to traditional spinners.
Model improvement
As part as ISP' thrive to get the most accurate answer out of the data, PLATO-AT's physical model has been refined.
The rotation of the tool in the wellbore is a huge benefit and is strongly encouraged by our expert analysts.
PLATO-AT can now rebuild the rotation of two Array Tools concurrently and optimize the angular offset in-between the two. All the probes positions are calculated with utmost accuracy. In fact, PLATO-AT's entire rotation algorithms have been enhanced including the reconstruction of the rotation angle from the holdup layering in horizontal wells.
PLATO-AT's workflow has been simplified as the calibration step has been reworked to enhance the user experience.
Finally, PLATO-AT takes in account the deviation in its layered model to constrain  velocities. The gravity model used for holdups reconstruction has been improved to allow more control from the analyst. These features strengthen PLATO's assessments which consist in using all the data available to optimize the wellbore model globally in order to reach the physical solution with the Maximum Likelihood Estimation.